20 Spectacular Textured Hairstyles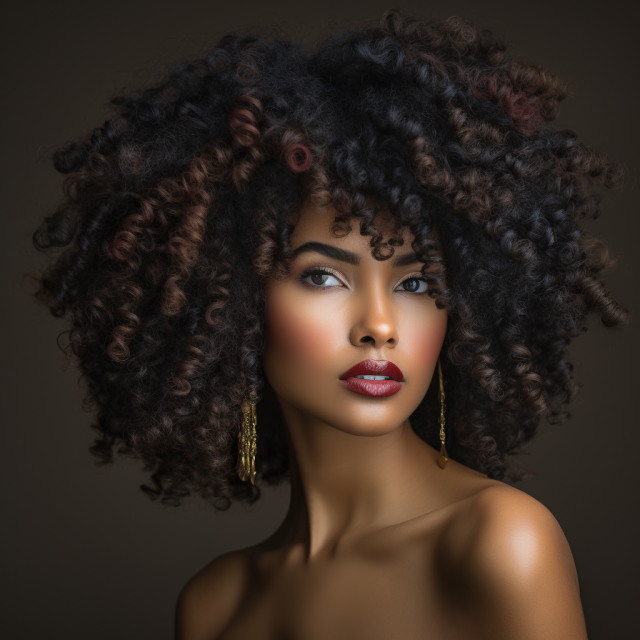 Textured Hairstyle Lookbook


Afro Cloud



A voluminous, round afro that celebrates natural curls and provides a cloud-like aesthetic.



Twist Out
A style achieved by twisting strands of damp or dry hair and then allowing them to set before unraveling for defined curls.




Bantu Knots


Small, coiled buns scattered throughout the hair, offering a mix of texture and sculptural aesthetic.



Box Braids


Individual plaits divided by small, square-shaped hair parts, often adorned with beads or shells.



Cornrows

Tightly braided rows of hair lying against the scalp, which can be designed in various patterns.



Faux Locs

Hair is braided and then wrapped with additional hair to create long, loc-like strands.


Flat Twist Updo

Hair twisted close to the scalp and styled upward, often into a bun or pompadour.


Coily Afro


Tight, spring-like coils formed into a voluminous afro shape.

Passion Twists

Twists created using wavy hair extensions, providing a bohemian, beachy vibe.

Pineapple Updo

Curly hair pulled into a high, loose ponytail at the crown, letting the curls fall over the head.



Wash and Go

Natural curls defined with gel or cream and allowed to air dry, showcasing the natural curl pattern.


Shingled Curls

Defined curls created by applying a generous amount of gel and using fingers to define and set each curl.



Sisterlocks

Thin, uniform locks created using a special tool, offering a lightweight and versatile loc'd style.
Jumbo Twists

Large, chunky twists, often created using extensions for added length and volume.



TWA (Teeny Weeny Afro)

A super short afro that showcases the natural curl pattern.



Havana Twists

Twists created using chunky sections of hair, providing a fuller, more voluminous look than traditional two-strand twists.



Crown Braid

A large braid that wraps around the head, forming a "crown."
Defined Coils

Small, tightly coiled curls achieved through finger coiling or using a small rod
.


Space Buns

Two buns placed at the top corners of the head, often with loose curls cascading down.




Afro Puff


A high ponytail of natural curls, creating a puff-like silhouette at the crown of the head.